We've tried to make the setup process as simple as possible. First we'll cover assembly and settings, then give you a quick overview of configurations and growing methods; you can configure your new Fountain as a productive aquaponic or hydroponic system, or a simple water feature. Finally, we'll answer some common questions users have when starting out.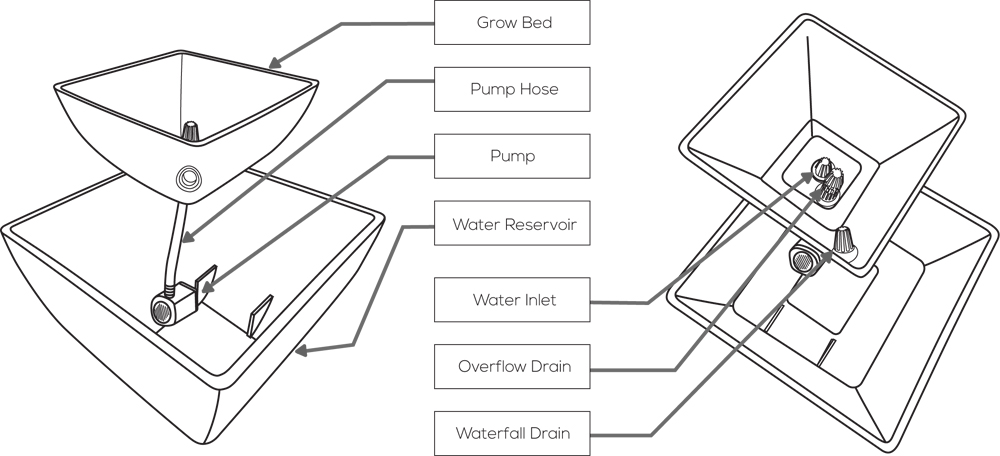 Components
1 - Water Reservoir
1 - Grow Bed with rubber gaskets prefit into Overflow & Waterfall Drain
1 - Mounting Bracket
4 - Screws
1 - Water Pump with Hose Barb
1 - Pump Hose
1 - Water Inlet with Rubber Washers & Plastic Nut
4 - Drain Risers
3 - Drain Screens
1 - Bag of Clay Pebbles
Assembly
1. Place the Water Reservoir in its intended location and add substrate and decor items before you start assembly. The Fountain is not intended to be moved while assembled.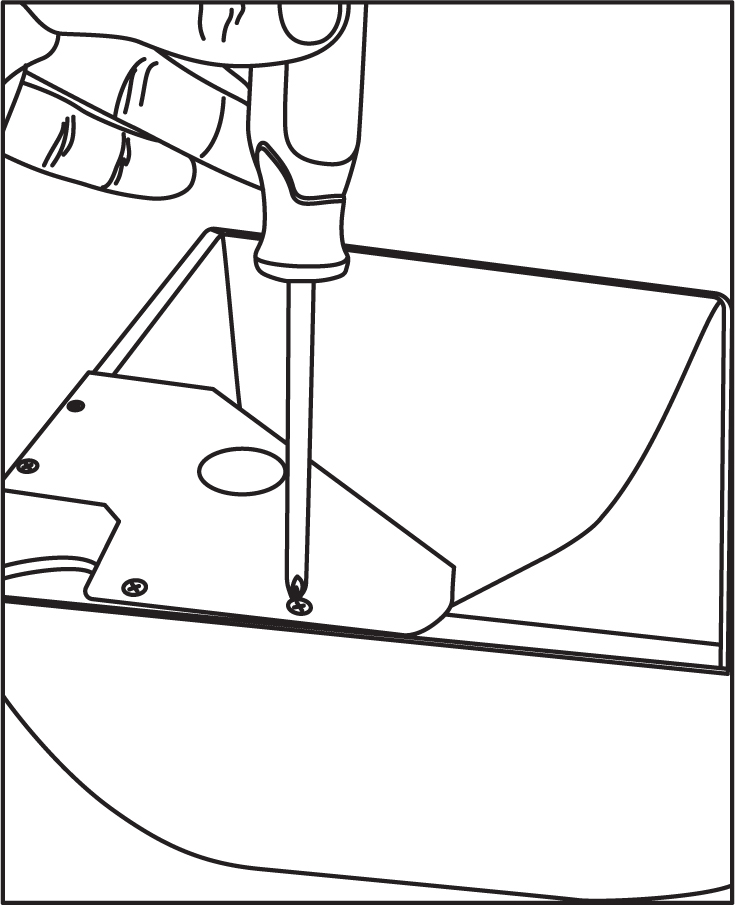 2. Place Mounting Bracket so the four holes on the edges align with the predrilled holes in the Water Reservoir rim. Attach Mounting Bracket to Water Reservoir with included mounting screws. Hand-tighten screws only until snug
3. Place the Pump in the bottom of the Reservoir below the Mounting Bracket. Pull the Pump power cable plug up through the predrilled cable channel in the back corner of the Bracket.
Note: If you wish to add a tank heater, submersible lighting, or other powered accessories to the Reservoir, add them now and run the cables out alongside the Pump power cable.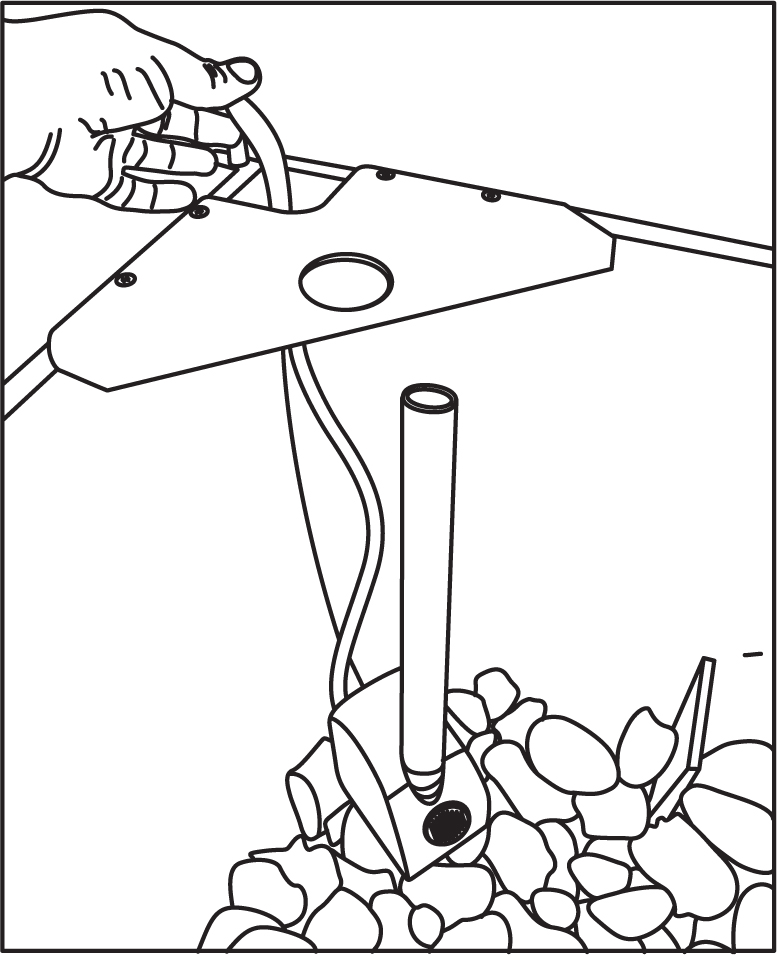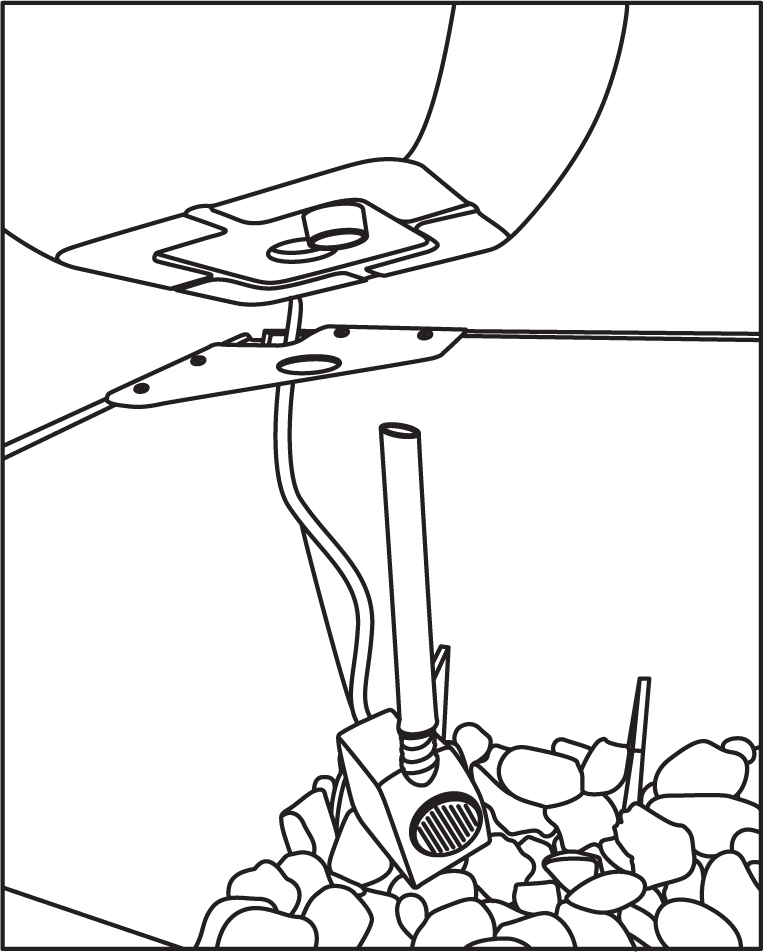 4. Place the Grow Bed on the Mounting Bracket with the Waterfall Drain facing the center of the Water Reservoir. Align the central hole in the Grow Bed with the matching hole in the Bracket
5. Remove the plastic nut from the Water Inlet; insert the Water Inlet with Rubber Washer into the central inlet hole in the Grow Bed from the top. Adjust positioning as necessary so Inlet sits flush against the bottom of the Grow Bed.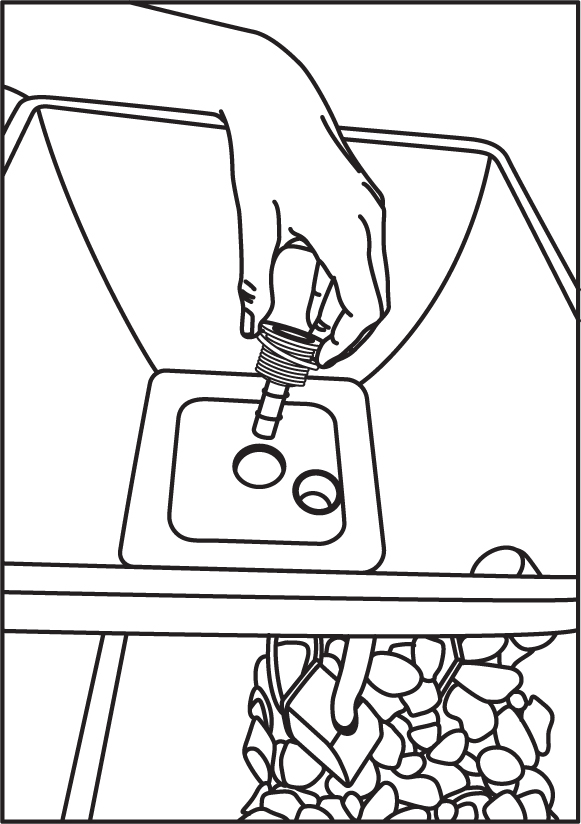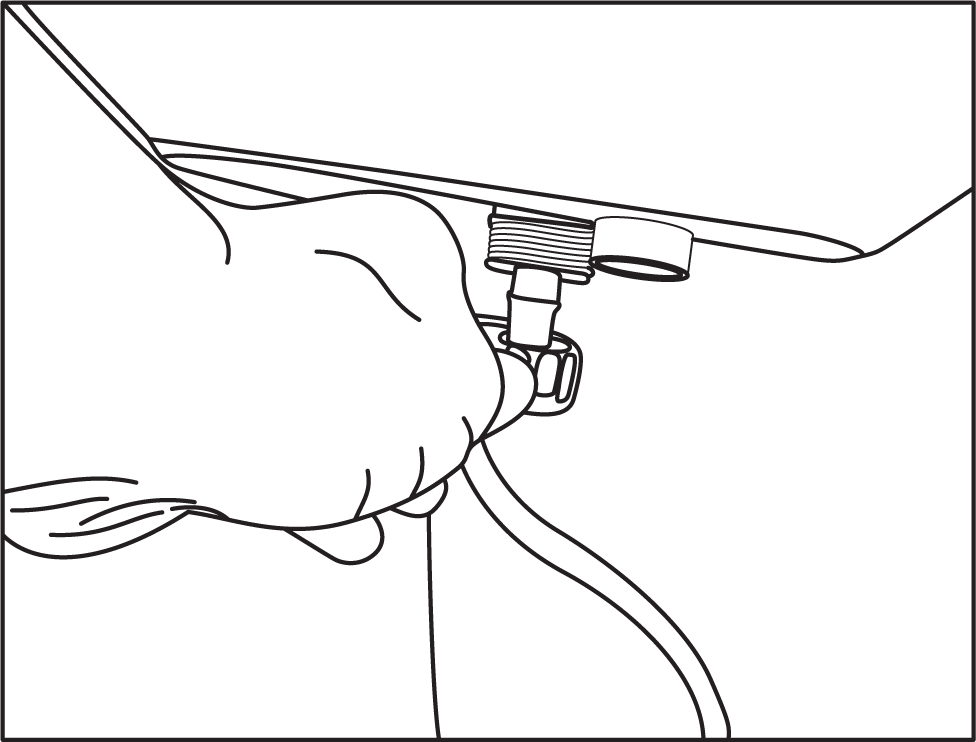 6. Thread plastic nut from the Inlet up, flat side upward, and hand tighten until snug.
7. Connect the Pump to the Water Inlet with the Pump Hose. Insert the hose barb fitting of the Pump into one end of the Hose, and slide the other end of the Hose on to the hose barb of the Water Inlet.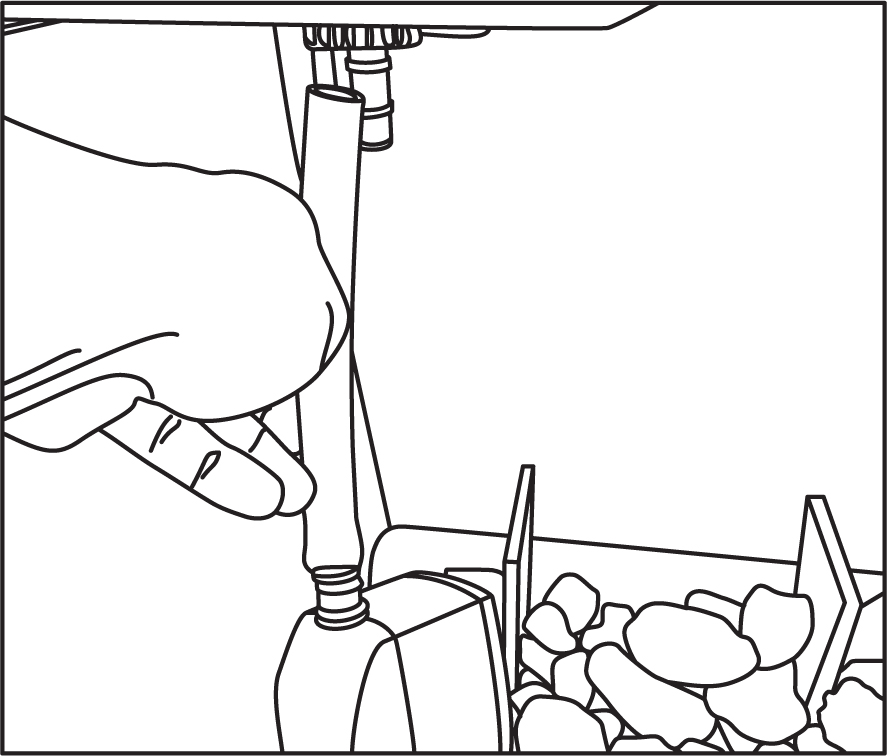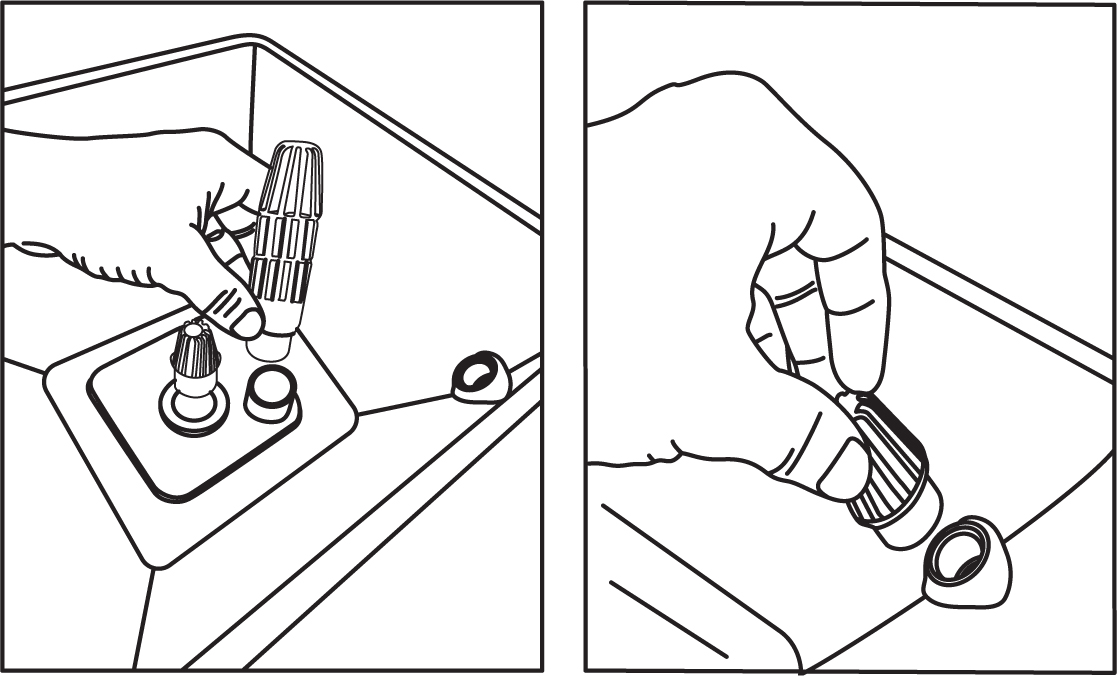 8. Add three Drain risers into the Overflow Drain, then add a Drain Screen to the Water Inlet, Overflow Drain and Waterfall Drain.
NOTE: Three Drain Risers is the standard configuration for the Overflow Drain in the Fountain Grow Bed. Using more or fewer Drain Risers will affect the maximum depth of water in the Grow Bed. By adjusting the Pump flow and number of Drain Risers in the Overflow, you can control the water height and waterfall flow rate in your Fountain.